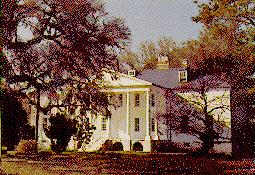 For over 50 years, the Annual Tour of Plantations and colonial town homes in and near Georgetown has been our premier springtime event. The majority of the plantations and homes are privately owned and graciously lent to the Women of Prince George Winyah Parish once a year. A different group of homes is on tour each day. Opening times vary by day. To allow yourself amply time to peruse the beauty and history of these sites please allot a full day for each day's tour. Histories and maps showing the routes for the day are provided with the tickets. Knowledgeable hostess's are at each site to answer any questions you may have in the houses and plantation homes that are open. In addition to visits to pre-Revolutionary and antebellum churches and town houses, visitors are invited to the Winyah Indigo Society Hall.

Featured locations on previous tours have included:

For brochure information......