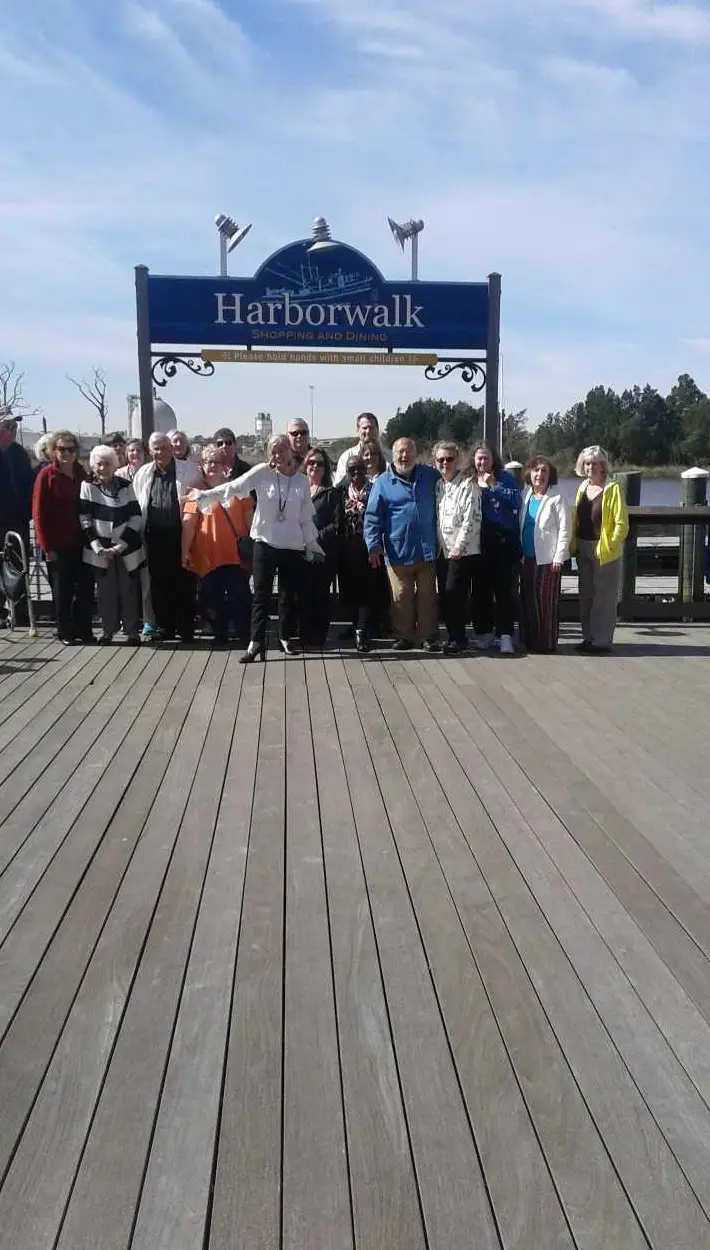 2.5 Hours • All Ages •
Sharing Our Love Of Good Food
A food tour is a new way to connect with people over a meal-- or four! Eating is the universal language that we all speak. Bonds are formed when breaking bread together. As we eat together, we share stories, we build relationships and we benefit in many ways-- emotionally, physically, and mentally. So come along with us as we walk, talk, learn about the rich history of our area and taste the delicious coastal cuisine. Whether you are a food enthusiast, a foodie, or a culinary expert, you will love our food tours. Carolina Food Tours offer a culinary and social experience you won't forget.
Are you looking for something to do for a private event, bachelorette party, birthday or other special event? Do something fun and different-- go on a Carolina Food Tour!
"Communal eating not only activates beneficial neurochemicals, but also improves digestion. The dining table provides an opportunity for conversation, storytelling, and reconnection. When you bond with others and experience a sense of connection, endogenous opioids and oxytocin are released that stimulate pleasant feelings. The neurochemical changes lead to improved well-being and contentedness." -Nicole Visnic
Come with us as we dine at 4 different locations along Front Street!
Duration
3 Hours
About
This area is so rich in history. Enjoy our coastal cuisine as we hear about the history of Georgetown, the 3rd oldest city in SC. Stroll along the Harborwalk as you take in the view of the boats and wildlife. You may even make new friends as you gather around a table with others in our group - because good things happen when we eat together! Bring your appetite and be prepared to enjoy lots of great food on this Carolina Food Tour!
This is an 11am tour on Front Street in Georgetown, SC. Georgetown is located around 45 minutes south of Myrtle Beach and an hour north of Mt. Pleasant.